The Qubino Flush mount Relay module is a small device that fits inside a standard electrical outlet box and can be used to make a standard power outlet or switch, a smart device. At the time it is the world's smallest Flush Z-Wave Relay available which is rather important specially when you are dealing with limited space in your electrical boxes. The dimensions are 41.8 x 36.8 x 15.4 mm (WxHxD) or 1.65 x 1.45 x .6 inches and weighs only 28 g.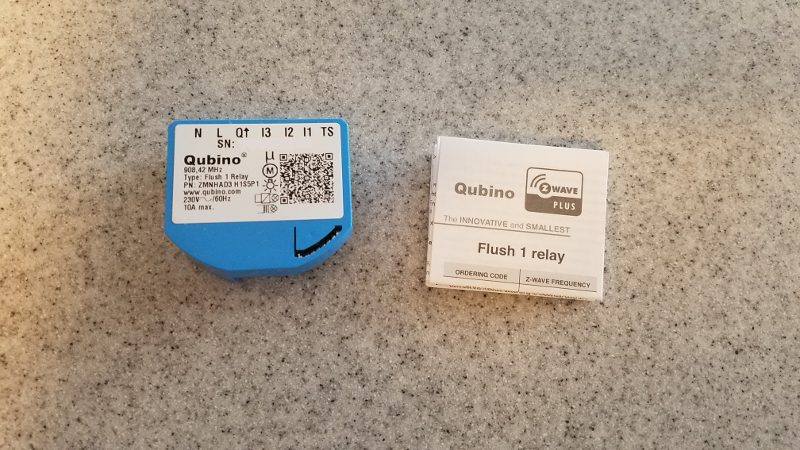 The nature of this device is that of a relay or an electrical device, typically incorporating an electromagnet, that is activated by a current or signal in one circuit to open or close another circuit. In layman's terms, it turns attached load devices on and off but cannot be used to dim devices. Qubino offers a
dimming module
that can do just that if it is the desired effect. You can control it either remotely through the Z-Wave network hub application, or through wall switches. A bonus is that it also measures power consumption of whatever is attached to the load side of the relay which can help the homeowner understand the energy consumption of light bulbs, or of any device that is attached.
The Qubino relay also supports the connection of a digital temperature sensor that can be purchased separately. The relay module is inherently a repeater so it will enhance your current mesh and improve the range and stability of each device in your Z-Wave network. It's power consumption is just 0.4 W which is among the lower spectrum of z-wave devices. The device also has some additional parameters that can be used by professionals as seen below. More details on these can be found
here
but note that we did not use any of these for our test.
Parameter no. 1 – Input I1 switch type
Parameter no. 2 & no. 3 – Input I2 & input I3 contact type
Parameter no. 11 - Automatic turning off output after set time
Parameter no. 12 - Automatic turning on output after set time
Parameter no. 15 - Automatic turning off / on seconds or milliseconds selection
Parameter no. 30 - Saving the state of the relay after a power failure
Parameter no. 40 – Power reporting in Watts on power change
Parameter no. 42 – Power reporting in Watts by time interval
Parameter no. 63 – Output Switch selection
Parameter no. 100 & no. 101 – Enable / Disable Endpoints I2 & I3 or select Notification Type
Parameter no. 110 – Temperature sensor offset settings
Parameter no. 120 – Digital temperature sensor reporting
For our review we took on to installing the Qubino relay behind a recessed outlet that we can use to turn on and off an outlet at a specific time each day.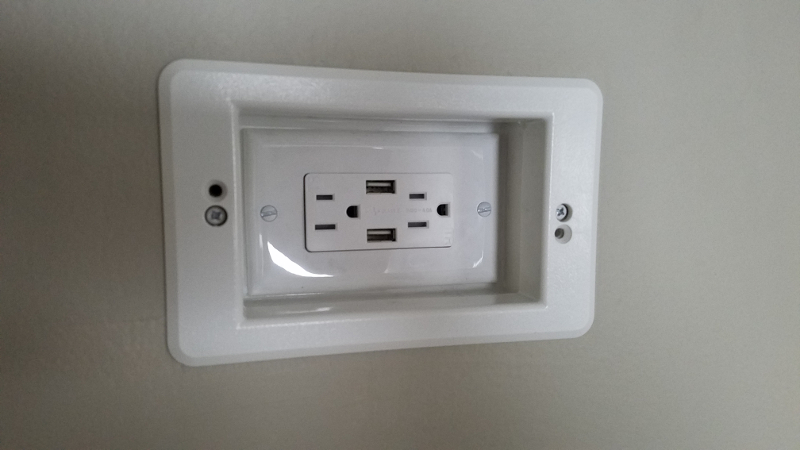 The Qubino Flush Relay came in simple packaging with just the unit and an instruction manual. The unit is very well built and feels like a quality product when handled.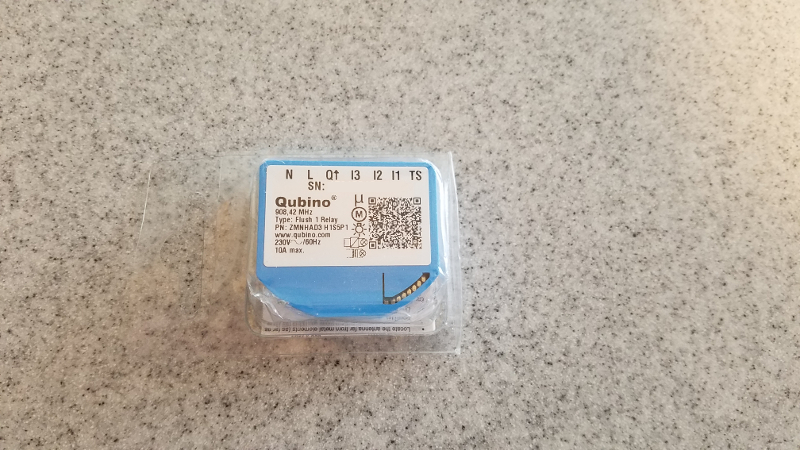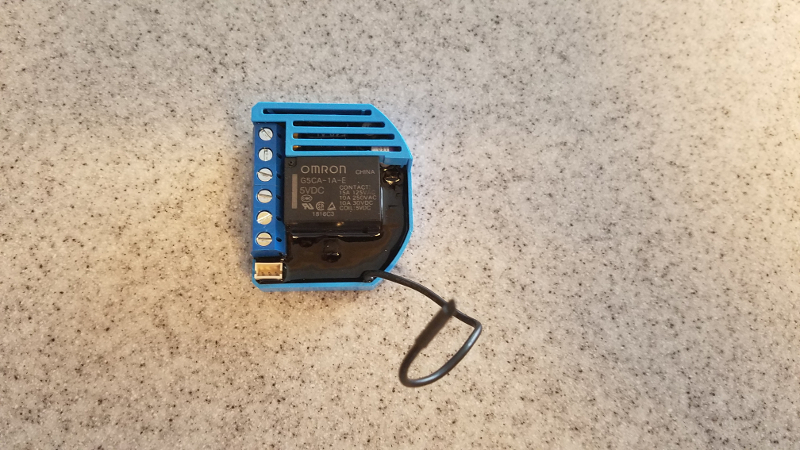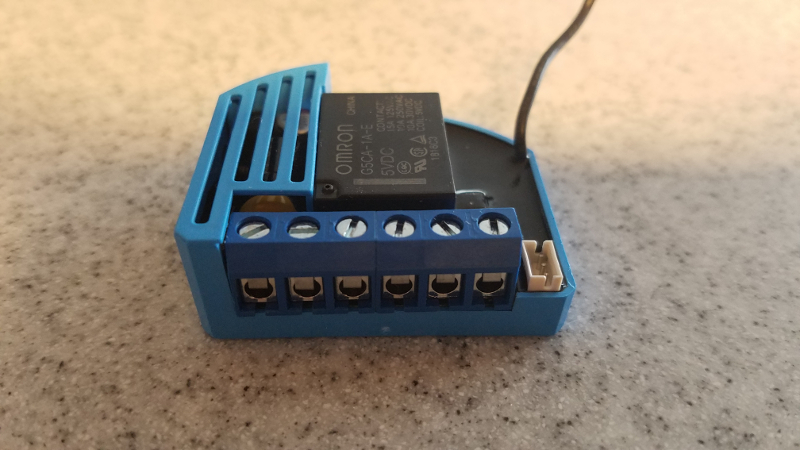 The terminals while small feel sturdy and are easy to screw down using a small precision screw driver. To turn our outlet on and off, we use a scene in our home
automation hub
while also allowing the same functionality from our smart homes graphical interface.
The installation was fairly simple and took just a few minutes. We first turned off the breaker to the outlet and from there went on to exposing the wires by removing the existing outlet. After doing this we identified the load (Ot), neutral (N) and line(L) wires. Our line and neutral wire was connected to the Qubino relay as identified in its labels on the first two slots. The screws were fairly easy to fasten but required a precision Philips screwdriver to make sure not to damage the head on the screw. The load wire was connected from the third slot and reattached to the outlet. once everything was connected, everything was put back in its place.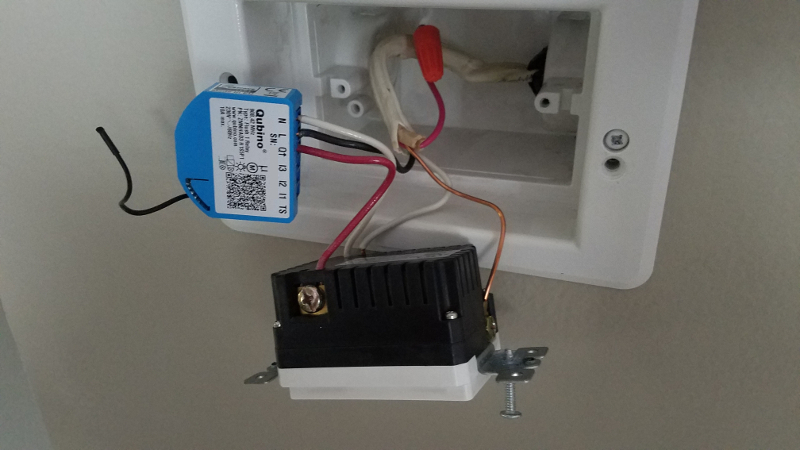 Here you see the qubino flush relay mounted behind our outlet ready for a faceplate. As can be seen the installation is clean and the unit does not occupy much room in the electrical box.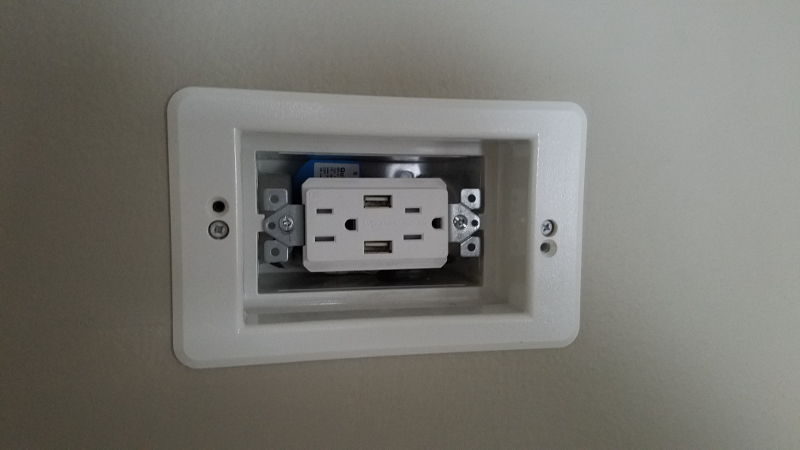 When first turned on the Qubino Flush Relay Module enables the inclusion mode for 5 seconds, in order to take advantage of the feature we started the inclusion mode on our Vera hub just prior to flipping the breaker. The Qubino was found and configured within 15 seconds. It was probably one of the quickest inclusions we have ever performed on our
Vera Home Automation Hub
. The device worked flawlessly and allowed for remote control of the outlet as expected. We simply love this little device mostly due to its size and functionality. The unit retails for 49.95 at various outlets like the
The Smartest House
or
Amazon
.
You can find more information on the Qubino Relay
Get your very own Qubino Z-Wave Plus Flush 1 Relay at
www.thesmartesthouse.com