Sunartis Spoon Scale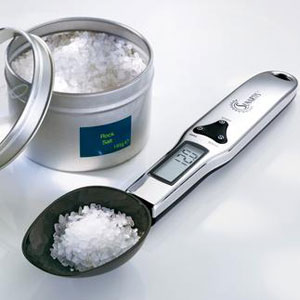 When you need to be ridiculously precise with your measurements in your kitchen (never), you can look to this spoon scale for help. The Sunartis Spoon scale is accurate to the 1/10th of a gram, so you can really put the cook books to the test. The spoon features an LCD display that will work with both grams and ounces, so us Americans can know what the hell we are doing. The spoon is crafted out of black ABS plastic with a stainless steel handle.

At $50 USD (25 British pounds), this is the most expensive spoon you'll ever buy, just don't blame us for buyers remorse.