Solar Electrical Systems
has produced the first solar panel for the Prius Hybrid so you can literally drive on sunshine. The panels were created with the idea of increasing the range and efficiency of the hybrid vehicle.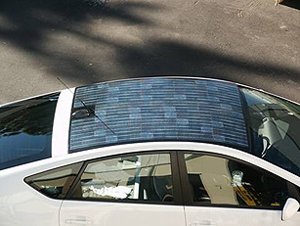 The system collects clean renewable solar energy and utilizes it to charge the supplemental and HV battery pack. The system can produce up to 1200 watt hours per day through the use of solid state electronics (no moving parts). It has an electronic mode range of 20 miles which is more than most Americans use in one day. You can expect it to improve your fuel economy anywhere between 17 and 29%, which is pretty nice with today's outrageous gas prices. The system will function on the HV batteries and once the batteries have been depleted the hybrid system will pick up and go with the electrical mode and internal combustion engine. The solar panels will continually charge the battery pack as long as it is under direct sunlight, giving you wireless power if you will. There is no need to worry about how long your panels will last as they can last up to 30 years, which is more than we can say for most vehicles today.
If you are handy with tools, odds are you can install the system yourself in about 2 to 3 hours, but
Solar Electric Vehicles
(SEV), the sister company of Solar Electrical Systems, recommends that the system be installed by a professional technician.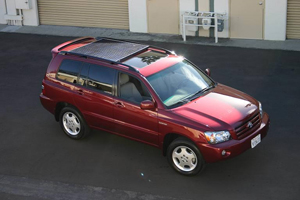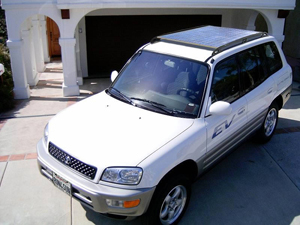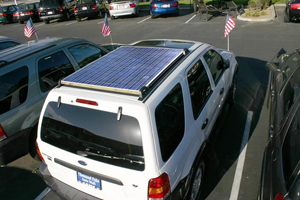 Their
web site
states that the system cost can be recovered in about 3 years since the SEV system grants you the ability to apply for Federal renewable energy tax credits of up to $2,000 or 30% if purchased with a residential solar electrical system. Not sure if that will fly somewhere like Florida where your residential solar electrical system may fly off with a hurricane, but hey it just may be worth a shot.
SEV is also working on the Toyota Highlander, Toyota Rav4 EV, Ford Escape Hybrid, and Dodge Sprinter Hybrid.