Plantable Eco Calendar: The Calendar You Can Plant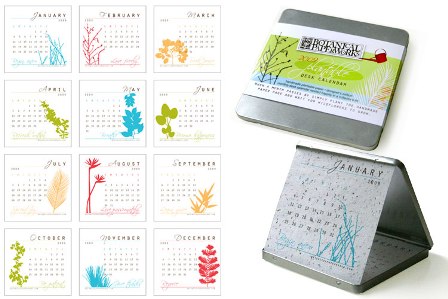 Check this out all you green people. So you haven't bought a calendar since Al Gore invented the internet and announced global warming huh? After the month is over instead of throwing away the page, PLANT IT! Simply grab the page and plant it to have some wildflowers growing in your garden.

The 2009 edition of Botanical PaperWorks' Signature Plantable Eco Calendar is made with 100% post-consumer waste and 100% recyclable into wildflowers. The calendar is 5" x 5" and is handmade. The calendar also comes in a fancy tin can that is also reusable.