I'll get right down to it and say it: ooma has been one of the best investments I've made in the last few years. I'll explain briefly why, but it's going to be hard to do so without sounding like an outlandish fan boy (which I've become).
WHAT IS OOMA
ooma is in essence, a voice over IP (voip) system. The ooma device itself connects to your high-speed internet connection and existing telephone to allow you to make local and long distance phone calls in the US for free. That's the basic premise.
THE SET UP
The
ooma phone system
connects to your high-speed internet connection (your router) with an Ethernet cable and to the phone via a standard phone cable. Both of these cables come with the ooma phone system package. You then follow a few simple steps on the ooma web site to activate the device and you are ready to go. It took me approximately 15 minutes to do all the steps to get my system online.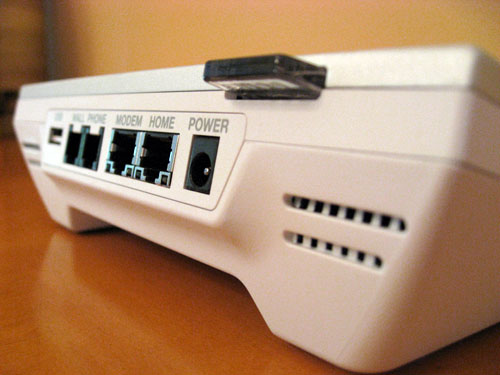 HERE IS A TIP
I connected the ooma Hub (the main device) to a wireless phone base. In turn this allows you to use multiple phones without the need for an additional ooma Scout. The ooma Scout is a tiny device that comes with the ooma phone system package that connects to any additional phone in your home that is connected directly to the phone wall outlet. If you go with my set up, you'll avoid the need to make use of any ooma Scouts.
SERVICE QUALITY
The voice quality on ooma is exceptional. I ran various tests calling individuals on landlines, on other voip services and on multiple cellphone carriers and we noticed no difference in quality. In the past 4+ months of ownership and over continuous use, I've had the service go down on me twice not due to my broadband connection, but directly related to two ooma incidents. The
incidents were document on the ooma forums
and the downtime lasted approximately 3 hours.
When using the service, my typical internet bandwidth was reduced anywhere from 20k - 30k (out of 150k). As soon as you hang up the phone, the bandwidth goes right back up.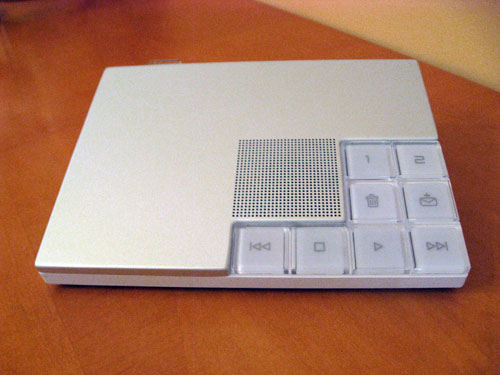 THE REAL REASON TO LOVE THE OOMA
I could go on and on about the ooma set up. The fact is that the system works like any other phone you may own. And I think up to this point we all have used a phone before. The real reason to own an ooma is how much money you'll end up saving by ditching your landline carrier or other voip companies like Vonage.
I used to pay Bellsouth a total of $83 dollars a month for phone, long distance (just to have the long distance you had to pay), internet, and taxes. Now I pay only $37.95 for the internet connection. That's about $45 a month of savings. In other words, I was able to pay off my ooma phone system in about 5 months of owning the ooma. After the fifth month, I've basically become $45 richer and I can now make long distance phone calls whenever I want. And that's the whole point -- saving money!
For those who need/want it, ooma offers a premier service. For $12.99 a month (or $99.99 a year if you want a discount) you can get premium services like a second line, three-way conferencing, multi-ring and a
slew of other features
, but for those who just want to scrunch every penny, the features included in the basic package are the most essential: caller-ID, call-waiting, and voicemail (
see full list
).
A FEW BAD THINGS
Even with all the kudos, there is still a couple of things that ooma should improve. The number one gripe I had was the $40 fee to transfer your phone number to the ooma system. Though ooma provides the option to waive this one-time fee with an annual subscription to the premier service, charging $40 seems a bit on the hefty side.
The other gripe is that we wish the ooma Hub would have some kind of LED screen for voice mail management. Currently the ooma Hub only tells you that there is a voice mail, not how many.
THE VERDICT
I don't think I dipped my cup in the ooma Kool Aid enough. I love the product. I love the service. And I love most of all, the money I'm saving every month now. The ooma phone system receives our highest possible recommendation.
IN THE BOX
- ooma Hub
- ooma Scout
- Instruction/installation manual
- Ethernet cable
- Phone cable
THE GOOD
- Great voice quality
- Free long distance calls
- Easy set up
- Apple-like design
- Computer not required unlike other devices (
MagicJack
)
THE BAD
- ooma hub voice mail function should be more visual
- You need to pay $40 to transfer your phone number
WHERE TO GET IT
Amazon
MANUFACTURER
ooma