Nissan introduced
the Leaf
a couple of days ago and while it is causing up a storm, it looks like you will have to wait until late 2010 to get your own -- at least those are the rumors right now.
The Nissan Leaf, a zero emission vehicle, is powered by advanced technology lithium ion batteries -- the same batteries that power your cell phone. The batteries are said to give you enough power to travel at speeds of up to 90 miles per hour and cover up to 100 miles in one charge. According to Answers.com, Americans travel about 33.4 miles per day, so you could technically go about 3 days without charging your car. No detail specifications on how many trips you can make to the pizza parlor with you and four of your best buds however.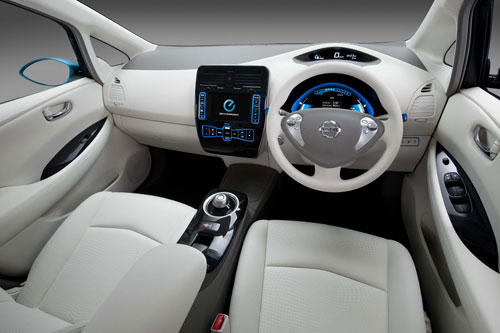 The current electric car revolution reminds me of the documentary
"Who Killed the Electric Car?"
If you haven't seen it, make sure you do. It is an interesting view on GM's EV1, the American version of the electric vehicle, that seems to have come before its time.