I've been a big fan of the new
Zune
from Microsoft, but since I never actually owned one, I never really gave their Zune player a chance. However, over the past few months I've grown tired of how dull iTunes has become. I wanted something more exciting and the Zune software is just that. I won't go into all the technical aspects or any of that, this isn't a review after all, but I'll just mention a few things I love about the Zune software.
The software is stunning to look at. Microsoft allows you to select different skins for the player and when a song is playing, if it knows the artist, it will randomly create a slideshow of images from the band pulled from the Zune store. If it does not know the artist, it creates a collage of the different album artwork in your library.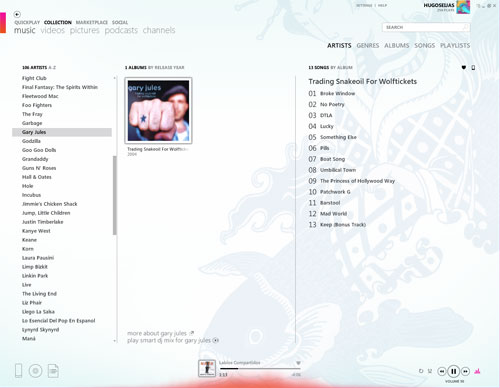 We also love the social aspect of the software, it keeps track of how many songs you've played from each album and it compares it to others on the Zune social network.
DOWNLOAD
Zune software
for PC
PLATFORM
PC