So you probably got a great deal on that new 55 inch led tv, but noticed that you really couldn't do much but plug in the cable box, and maybe a video game console.
You probably want to play games, surf the web, or stream videos and music directly from your tv. Well, now you can with the iMito MX1. You can basically make your TV a giant tablet as long as it has a free HDMI port.
The
iMito MX1 mini pc
is a bout three times as large as a regular usb stick and has an aluminum housing. We were able to play with one for a little while and it works just like an android tablet, and does it really well. In fact it runs Android 4.1 Jelly Bean so if you have played with any android device it will be super easy to use. The Google Play Store is installed by default which allows for download of many applications. The device has built in bluetooth, XBMC, and 802.11 b/g/n wifi support.
The iMito MX1 is powered by an included power supply. It doesn't come with a keyboard or mouse but any bluetooth keyboard or mouse should work. We didn't have any issues connecting ours and have sometimes seen them being sold as bundles together. We liked it so much that we would recommend this product over trying to buy a high end TV with the web features. For the super geek, the iMito can be flashed with the latest roms for the hottest features. We really like this device and for $60.00 you just can't go wrong.
Things to note are that you must connect it to some HID (human interface device) which will cost you a little more depending on how fancy you want to get.
Note that although the MX1 comes with 1GB internal RAM memory it has a slot for a micro SD card that supports up to 32 GB.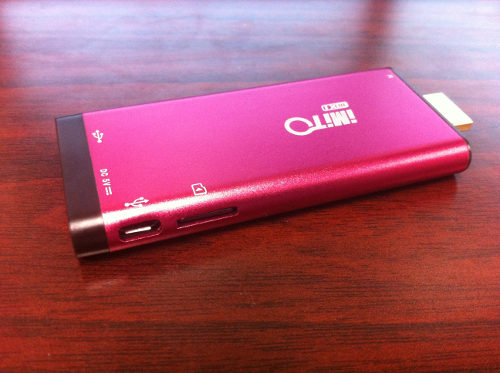 Here is the USB and power ports. Note the HDMI port on the other side.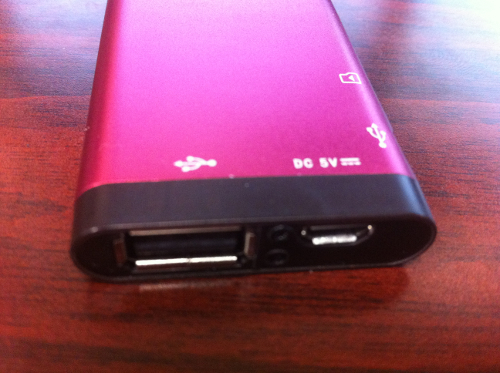 Here is a screenshot of the iMito MX1. Note that this iMito was modified so your screens may vary.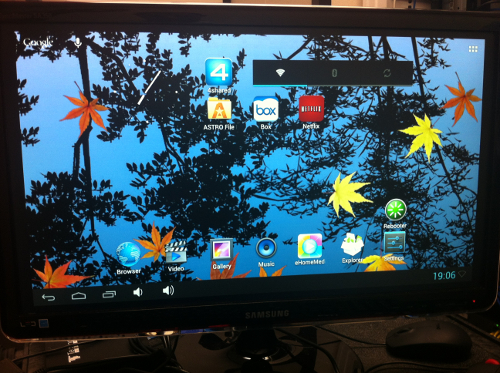 Get Your
iMito MX1 mini pc
on Amazon