We tested the
iClever Portable Bluetooth Speaker
for a few weeks and were very surprised by the sound quality that came from this little speaker. The speaker seemed to do well with highs and lows and did a good job at filling a small to medium sized room. That being said you can't expect this little speaker to sound like a 5.1 surround sound system but we were happy with it.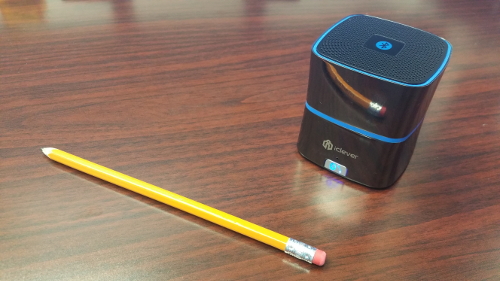 The Speaker has buttons on its underside to play, pause, rewind, and forward. It also has rubber footing to allow it from slipping off of any surface. There is a Bluetooth sync button on its front with a blue led that lets you know when your device is synced. Finally on its back side it has the micro usb port for charging and the 3.5mm aux port.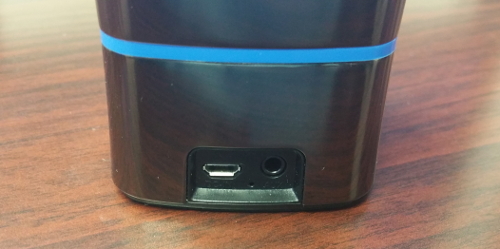 We were able to pair the speaker with both an iPhone 5s and a Samsung Galaxy Note 4. Both phones were able to connect to the speaker via Bluetooth with no problem. The speaker automatically connects to the last device it was connected to automatically which was pretty neat because typically you will just use it with one device. The
iClever Portable Bluetooth Speaker
also features a 3.5mm audio port for non-Bluetooth devices.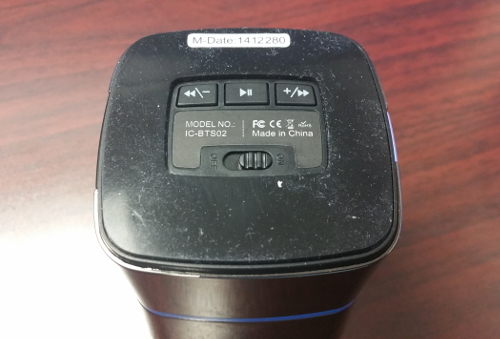 We were able to use this speaker for phone calls in an office environment and experienced no issues and clear phone calls. The Bluetooth 4.0 chipset allows for fast transmission and low power consumption. During our testing we were able to get 7 - 8 hours of playtime consistently. The range was outstanding even through walls. We were able to have our phone charging in one room and the speaker in another about 25 feet away with a wall in between with no issues. Honestly we didn't think it would work but were pleasantly surprised.
The speaker has a great build that gives it the look and feel of a quality product. The shiny sexy shell is actually really nice and is sure to turn some heads.
Get your
iClever Mini Portable Bluetooth Speaker on Amazon.
The Good
- Low cost
- Great Sound
- Bluetooth 4.0 and fully backward compatible with older versions
- 3.5 mm aux plug for connecting older devices
- 3.5 mm cable included
- micro usb charging cable included
The Bad
- Charger is not included