Chances are you are looking for some genius idea to get your bikes organized in your garage that won't break the bank. We too were on this challenging task and recently came across the RAD Garage Storage Heavy Duty Bike Hoist Lift.
RAD Bicycle Hoist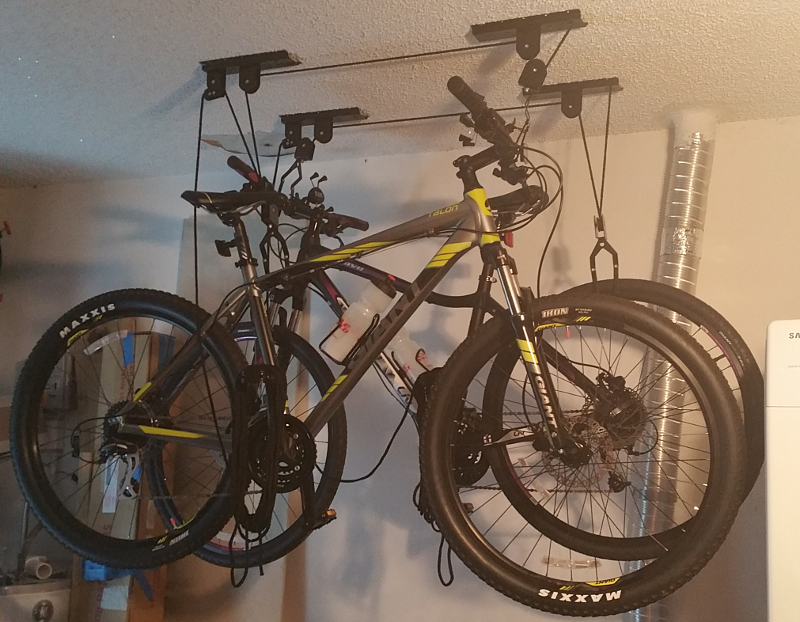 We were pleased with the product and would recommend it. The RAD bicycle mount is going for about $14.00 on Amazon at the moment. Upon installation, the hoist delivered its promise of being able to hoist the bike with no issue. That being said, we made some minor modifications to allow us to use it in a more comfortable fashion.
First off, the installation manual is not the most friendly, it is one double sided sheet with a few images but not very clear instructions. Basically it tells you to attach to a hoist in your ceiling but doesn't really tell you how to find them.
We would recommend a stud finder which would add to the cost but if you have one then you are golden. The screws that come with the hoist are absolute garbage as they strip too easily. We wouldn't use them to hold our bicycles and ended up using tapcon screws because we had a box of them laying around. The actual pulley system is pretty good considering the price and honestly you can't build one yourself any cheaper if you tried. It is a solid piece of metal and has a decent construction. The locking system is very basic but functional if installed correctly. The rope that comes with the system is made of braided vinyl, it is plenty long so you shouldn't have any issues there no matter how tall your ceilings are. In a while when the rope starts to deteriorate we will replace it with a nice
Paracord Rope
.
After installing the RAD hoist we started to lift up the first bike, and noticed that the hook that attaches to the rear seat was slipping off. We didn't feel too comfortable with it so we came up with this brilliant idea to use 18" Husky Hang-All Velcro Straps found at the Home Depot.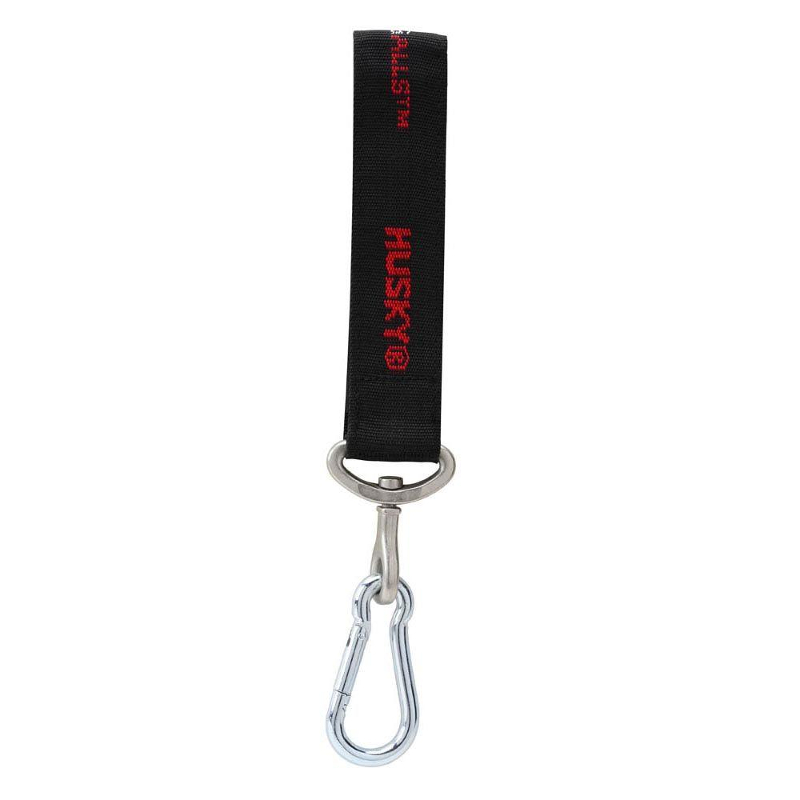 In order to complete our idea we removed the hooks from the RAD Hoist and replaced it with the 1/4" x 2"
Stainless Eye Bolt
and a nylon Nut to make it harder for it to come loose.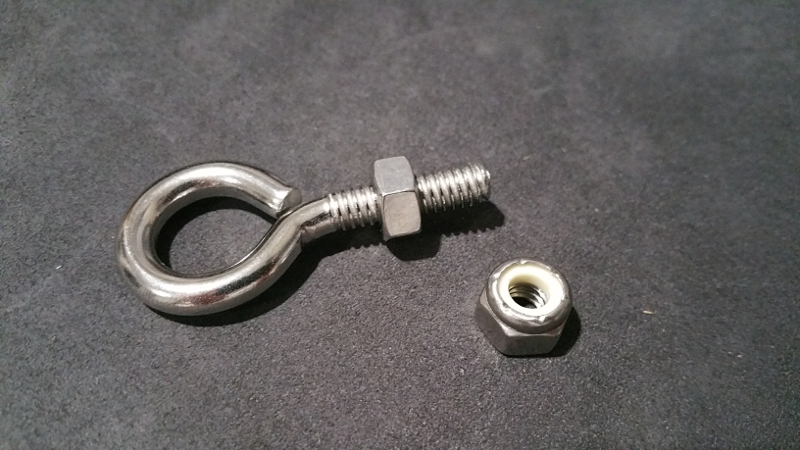 With these modifications, we feel this is the ultimate bike hoist and although its a little more expensive, it is worth the extra money. The modified hoist ended up costing about $25 dollars per bike. Here is the finished hoist with modifications and two hanging bikes. Note that these modifications are not necessary, and only provide for more convenience. Below are some images of the modified hoist.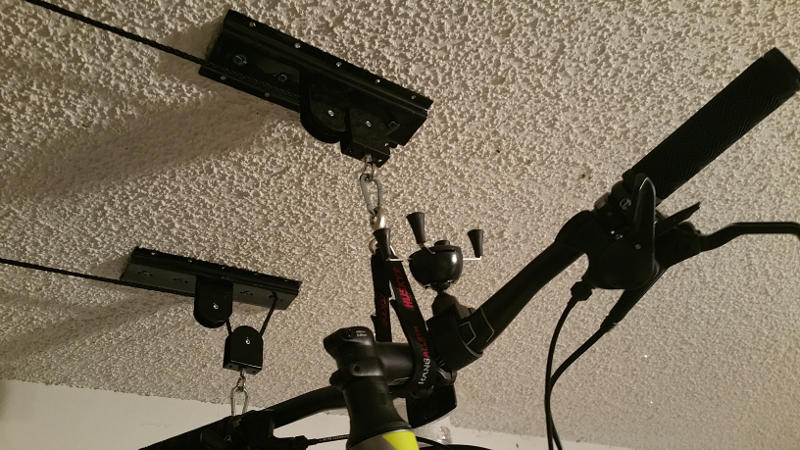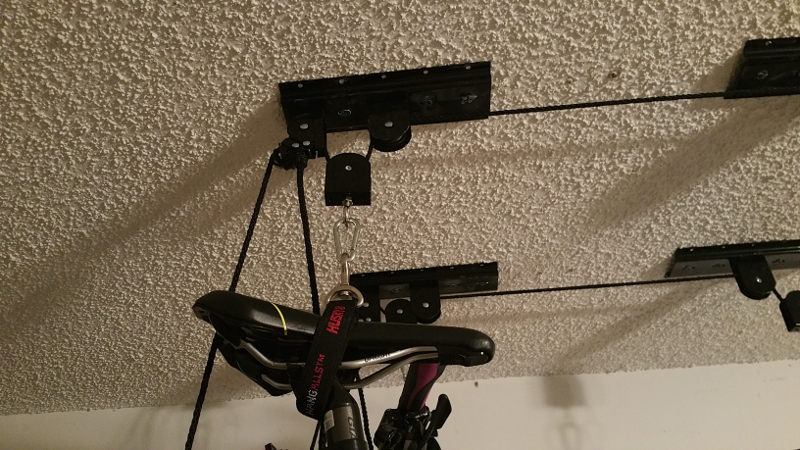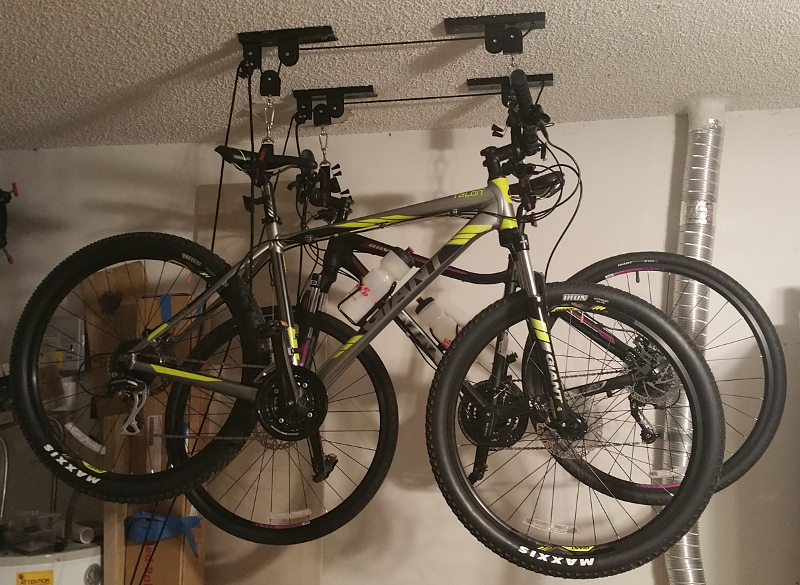 The Good
- Cheap bike hoist system
- Helps clean the clutter
The Bad
- Screws should be stronger
- Hook system is hard to use on bikes that don't have a cupped seat that the hook can grab on to
- Subpar instructions
Get your own
RAD Bicicle hoist on Amazon.